Controltek Services is an experienced and professional industrial electrical engineering and contracting company that specialises in providing the complete Electrical, Instrumentation and Process Control needs of the water and wastewater industries and may other industry sectors.
Through extensive experience in both water and sewage projects Controltek Services has developed a sound understanding of not only the electrical works, but also the may varied system process and interfaces involved.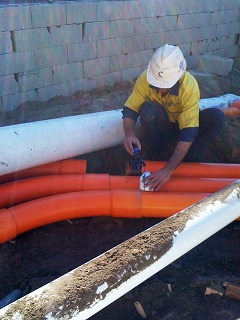 The comprehensive Scope of Services offered by Controltek Services experienced personnel includes: • Total Electrical Design from initial concept to final detail design including the provision of AutoCAD drawings. • PLC and SCADA programming and implementation. • Project Management and Design Consultancy. • Industrial Electrical Installation Services and Supervision • Electrical Maintenance and Compliance Testing • Testing, Commissioning and Training < Controltek Services has the skills and resources to be the head contractor on large projects where required, subcontracting and outsourcing building and mechanical trades as necessary.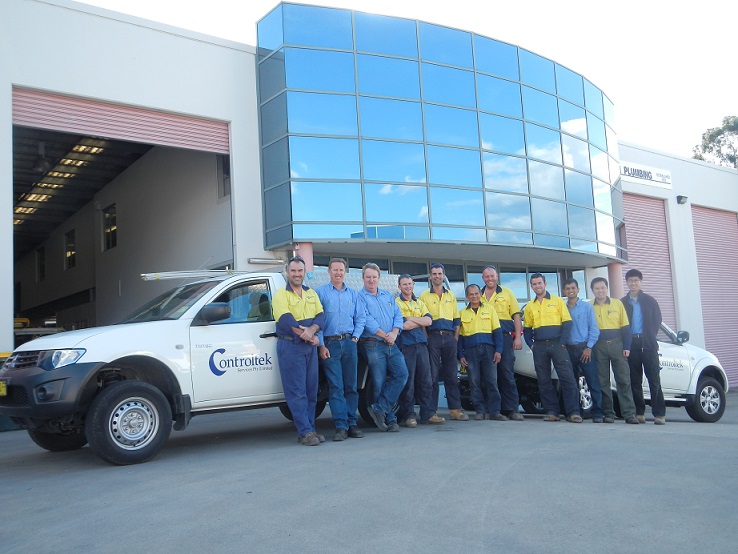 Controltek Services has a proven ability to complete all range of electrical design, installation and commissioning works including ELV, LV and HV equipment and cabling, switchboards, lighting, power supplies, instrumentation, PLC & SCADA controls, communications, telemetry, electrical equipment for hazardous areas (EEHA) and aboveground and underground cable support systems. Although initially formed in Sydney, Controltek Services has since expanded to provide electrical, instrumentation and process control engineering, design, installation and project management services throughout Australia. Controltek Services has Quality Assurance accreditation to AS/NZS ISO-9001:2008 for provision of electrical engineering services including design, project management, manufacture, installation, testing and commissioning. Underpinning and driving the success of the company over this time is the underlying vision of the company to "be renowned for consistently providing timely, proficient, practical and innovative electrical design solutions and electrical installation services". This philosophy is summed up in the catch-phrase from our Mission Statement "
Do it Once, Do it Right "






Quality Assurance ISO9001
"Do it once, Do it right".
Controltek Services is committed to providing practical and innovative electrical design solutions for our clients.






Workplace Heath & Safety NSW Gov Guidelines Rev5
Controltek Services Pty Limited places paramount importance in the Health, Safety and Welfare of its workers.It Is the Policy of the Company that all operations are carried out in compliance with statutory requirements, established standards and our own safety principles and rules.